Pejam celik pejam celik dah masuk Disember. Kejap je, dah nak abes 2011. So, azam 2011 korang dah tercapai ker belum?

As for me, i tak ingat sgt aa what was it but it must be something good for

myself

, my

family

and my

future

. Takpelah, 2012 buat azam baru. Heheh.

Anyhow, i am happy with my life now. Towards achieving

financial freedom

. :) No more debts after this. Aiyoook, umur baru 27 tahun, hutang keliling pinggang. Mana taknya, at the begining of this age laa nak

kahwin

, nak beli

kereta

, nak beli

rumah

, nak

travel

, nak

shopping

. Semuanya nak. So camner?
Soooooo.......

I made great decision by joining Premium Beautiful busines. Alhamdulillah, baru nak msk 8 bulan i joined this business, serba sedikit kehidupan berubah, makin nampak serinya tambahan pula dengan kehadiran cahaya baru dalam hidup kami....



First time shopping dengan duit bisnes. Guna first month's bonus... Shopping baby's stuff kat Singapore... :)


Second month's bonus dapat ni pulak... :)


We shopped online sebab boleh engrave name... Hikhikhik


Pastuh? :p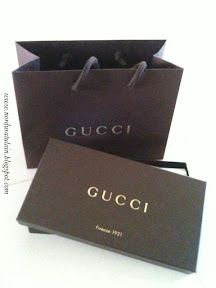 And...

Bestkan? Omgggg!!!! I love it. Do u? Come and join me under great leader

Naa Kamaruddin

and great Mentor Hanis Haizi. I sooooo wanna be like her. Income dia?



Husband & wife. Ternganga ok! Hehehe. Call/msg me now to know more about this business. U'll never regret!


Call/pm me now!!!
www.facebook.com/Aienn Latifi
- Posted using BlogPress from my iPad