I never thot of doing bisnes in mylife tapi pernah aaa ada cita2 nk buka petrol station dulu.. Just to own the petrol station, upah org utk run it. Sbb sy mmg bukan bisnes-minded person. Ecewahhhhh!!! Dengan poyonya after i got married to my dearest husband, yg keje petronas. So decided nk buka PETRONAS petrol station in 20 years time. :p

Siap google2 lg to Malaysian Franchise Association on how to start/open new franchise. Padahal impian lg 20 tahun.....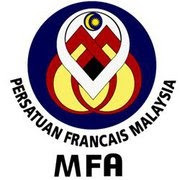 Yea laa, keje mkn gaji je nk makan pon cukup2 je ni kan plak nak buat saving. Kene aaa start dari awal. Simpan 50cents sehari laa konon..(tu je yg boleh simpan kotsss). Tapi kalo kira2 blk sehari 50sen, sebulan baru RM15, setahun RM180, 20 tahun??? Baruuuuuuu RM3,600. Muahahhaahhahahah. Nak buka petrol station apa? Nak beli LV handbag pon tak lepas. Kalo simpan RM50 sehari pon tak lepasnya nk buka petrol station, lg 20 thn baru RM360,000. To open new franchise needs morrrreeeeeeee than that.

Maka, i pon simpan je laa impian tuh.. Sbb mmg impossible pon rasenya nak dapat. My temptation to branded handbags over my dream. So, i cuma buat saving utk beli handbags. Hihihihi.



One day, i went to klcc, and i was deeply in love with one of gucci's design. Dengan harapan, it's within my budget tapi bila dah msk & tengok....... Uwaaaaaaa RM8000++!!!!!! mana mampu. So, tengok je laa dgn hati yg duka dan lara. Haha. Husband definitely laa tak bagi kan. Baik byr downpayment kete. Huhu..
Dat nite, out of nowhere tetibe teringat Naa. Dia baru join PB bisnes n terus msg dia telling her that im interested to hear abt da bisnes. (helllooooo? i tak pernah berminat nk buat bisnes, ok?) Naa Kamaruddin, she's one of my bestfriend since zaman TKC lg. Mmg pretty close aa. I told her nak jumpa je, naa terus set date n time nk jumpa. Naa terus dtg kuantan with my great MENTOR now, Hanis Haizi. Kira first time laa jumpa Hanis ni time tuh...

So, this is the start of my new great journey in my life........ :)

- Posted using BlogPress from my iPad